Published March 7, 2015 11:44
Shodokan Aikido Federation Poster
Download the official SAF recruitment poster for your dojo! At the moment, the poster is only in Japanese, but if there is enough interest, it would be possible to create an English version. The poster is A3 size (297mm x 420mm) and features photos from the 2013 World Aikido Tournament, held in Osaka.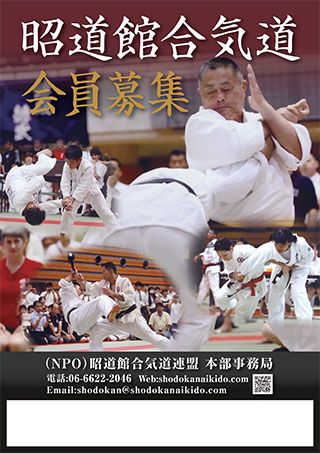 Download (8.2MB, ZIP file)
If you have any problems downloading the poster, please contact us.